If you're ready to help, just
head on over to the Indie-Go-Go page.
Or read on, then give! This story is one of grit and determination, of your neighbors working against all odds to create something communal and healthy. You should definitely become a member! And a donation will allow you that warm feeling inside, that you helped your community keep the kale koming.
Help Us Survive & Thrive!
You help is vital to our co-op's survival! But where, you ask, is this $25,000 going?
$10,000 to shore up financials so we can move forward without concerns about overhead and losses.

$13,000 to double our inventory with more great products, expand our bulk section, and purchase new refrigeration.

$2,000 for store improvements like signage, shelving, and beautification.
The store improvements and inventory expansion are essential to the co-op's long-term survival and will put us in a position of stability so we can continue to grow.
Our future looks bright! Since word of the co-op's potential closing has spread, a huge number of members have stepped up. We believe the LCFC is important to the neighborhood and this resurgence of energy and commitment is proof that we have a dedicated core to carry it forward.

Why the Lefferts Food Co-op Matters
We feel that our community lacks adequate access to healthy, affordable food that we have control over. But it's about more than food! We are a group of dedicated
people pulling together to nourish and sustain strong community ties through collective ownership and control in a rapidly gentrifying neighborhood.
There is exciting potential: the bonds we build and skills we learn by running a grocery store for ourselves and each other in our neighborhood make us better able to connect with other community groups, speak to our political representatives with one voice, be resilient in the face of peril––anything from natural disasters to predatory landlords and beyond. We're coming together around food but we're ideally learning interdependence, too.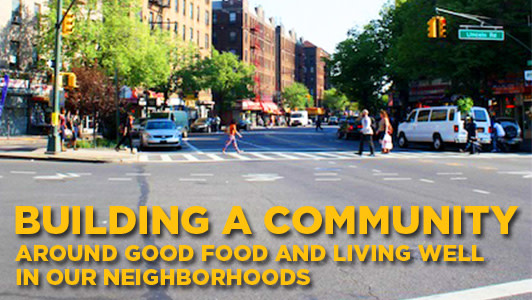 Our Story
The Lefferts Community Food Co-op started eight years ago as a buyer's club out of the house of a founding member. By 2014, the dream of a cooperative grocery store became a reality with our current home at 324 Empire Ave in the Lefferts Gardens Neighborhood. We are currently 120 members strong and eager to keep growing. (Read more about our early days
here
.)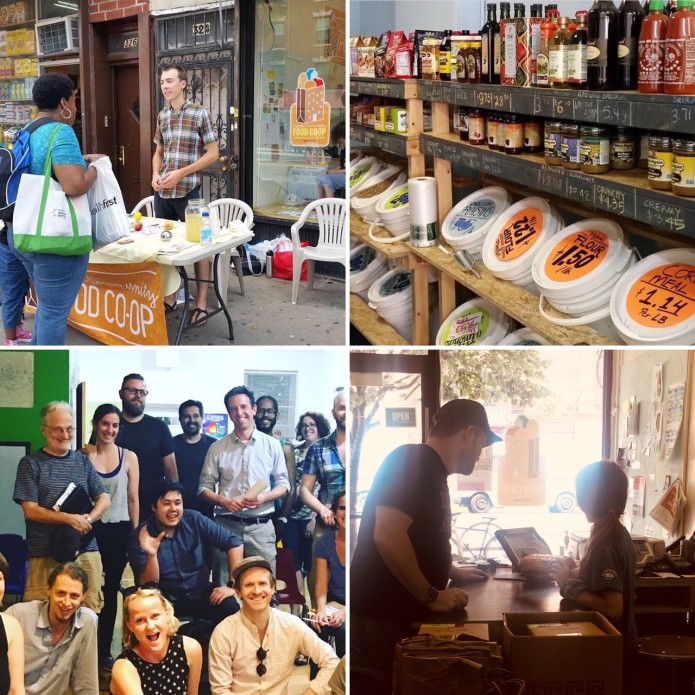 A designated Cooperative Corporation under NY State law, we are a member-owned and -operated food store open to all. Our mission is to sell sustainable, nutritious food at a good value, to encourage healthy food practices and to foster environmentally responsible activities through democratic cooperation. LCFC finds strength in the diversity of the community around us and commits to a selection of healthy foods and promotion of healthy eating that respects this.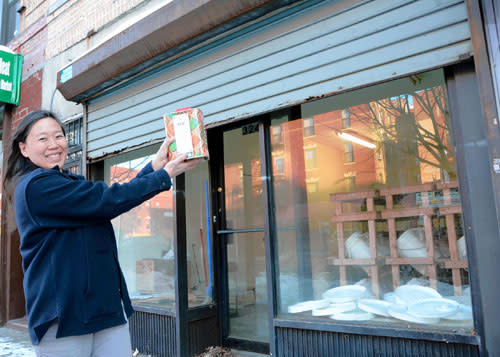 We are committed to our co-op! This urgent fiscal need has injected a surge of energy into our membership, who voted overwhelmingly to raise funds and keep the coop open. We've been busy learning, reorganizing, and strategizing for the future ... we've restructured committees, held weekly meetings, painted our gate, made improvements inside, revamped our newsletter, and started work on a backyard garden.
The past year we've also been working tirelessly on a loan from the Park Slope Food Coop. If we raise this $25,000, we will be sending a powerful message to their loan committee that we have an active and engaged membership and are in a position to pay the loan back.
By ensuring our financial stability and having the extra funds to grow, we feel confident that this resurgence will continue, and an even stronger co-op will emerge as a vibrant neighborhood hub.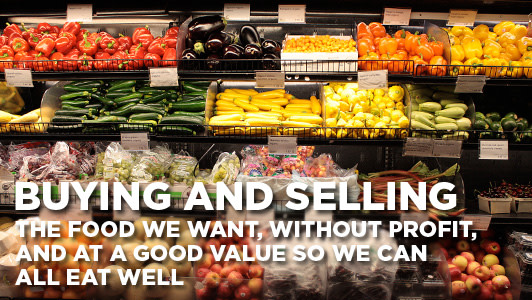 Other Ways You Can Help
PROMOTE our fundraiser to friends and family through social media, emails, and conversation. Indiegogo has some very easy ways to share our campaign directly to FB, Twitter, or direct emails to friends with pre-composed templates. Just click on those icons next to the "BACK IT" pink button on the campaign page.
COMMUNICATE our vision: supporters are the co-op's greatest resource! Go out into the world and let people know why you choose to shop at the co-op.
OFFER A PERK: have a service or item you'd like to donate to our campaign? We'd love it! Click on "Ask A Question" at the top of the page and let us know what you can offer.